>

Digitally printed 300mm (to 315mm) Hacksaw blade wallets
Digitally printed 300mm (to 315mm) Hacksaw blade wallets
SKU:
Hacksaw blade wallets
Comprising of a clear vinyl pocket frontage and an opaque(coloured) vinyl pocket backing.
The upper 30mm reinforced with transparent clear rigid vinyl.
A 50mm deep clear transparent strengthening strip to the frontal base.
Each wallet having a euroslot hanger (cleared).
To the front of each wallet a 140mm deep white panel, offset digitally printed out of CMYK to your artwork and
over laminated with a protective matt or gloss vinyl finish.
Supplied in strips or singles and bulk packed in outer cartons
Will hold up to 10 blades.
A dividing weld can be added to create a 2 piece wallet.
A range of different colours for the pocket section - see range below.
Colour range:-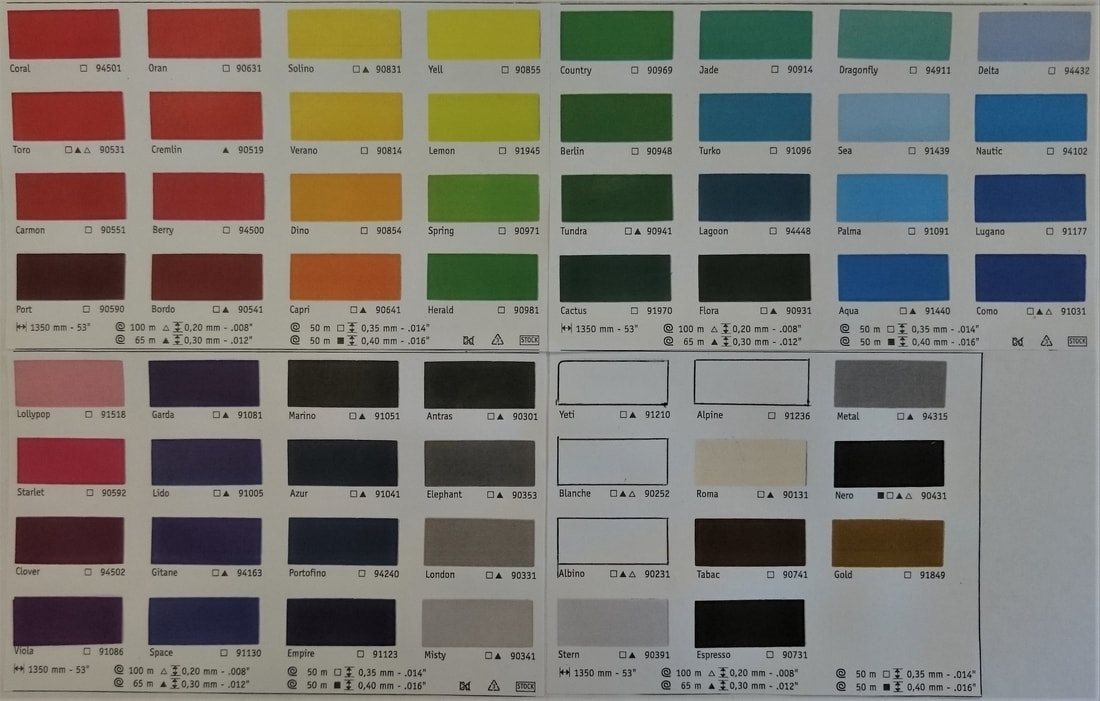 For further information why not give us a call on +44 (0) 114 276 7755